Innovative Methods in Child Maltreatment Research
---
Johnny Felt - The purpose of this study was to investigate whether measuring epigenetic age at midlife could identify those at risk for dysregulated cortisol profiles in a sample of females with and without substantiated child sexual abuse. Using Bayesian methods and nonlinear growth models, we found that females who experienced child sexual abuse who also had accelerated epigenetic age how lower peak cortisol levels that peaked earlier in life than other females. These findings suggest that the transition from adolescence to adulthood may be an important developmental period to deliver interventions targeting cortisol dysregulation following child sexual abuse. 
---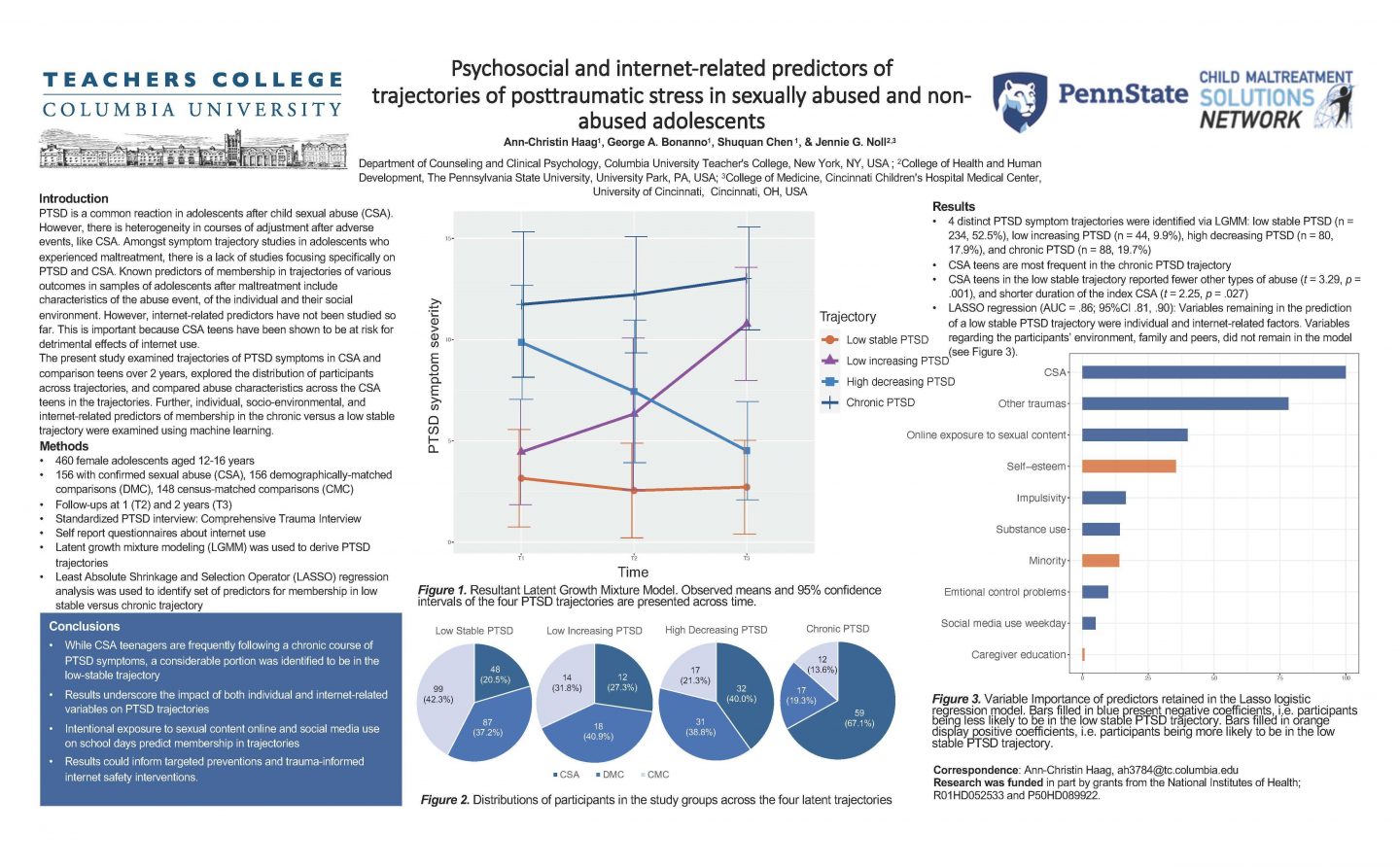 Ann Christin-Haag - While teenagers after childhood sexual abuse are frequently following a chronic course of posttraumatic stress symptoms (PTSS), a considerable portion was identified to be in a low-stable PTSS trajectory. Both psychosocial and internet-related variables, i.e., intentionally seeking exposure to sexual content online and social media use on school days, can differentiate adolescents who appear more resilient from those who are most likely to develop chronic PTSS.
---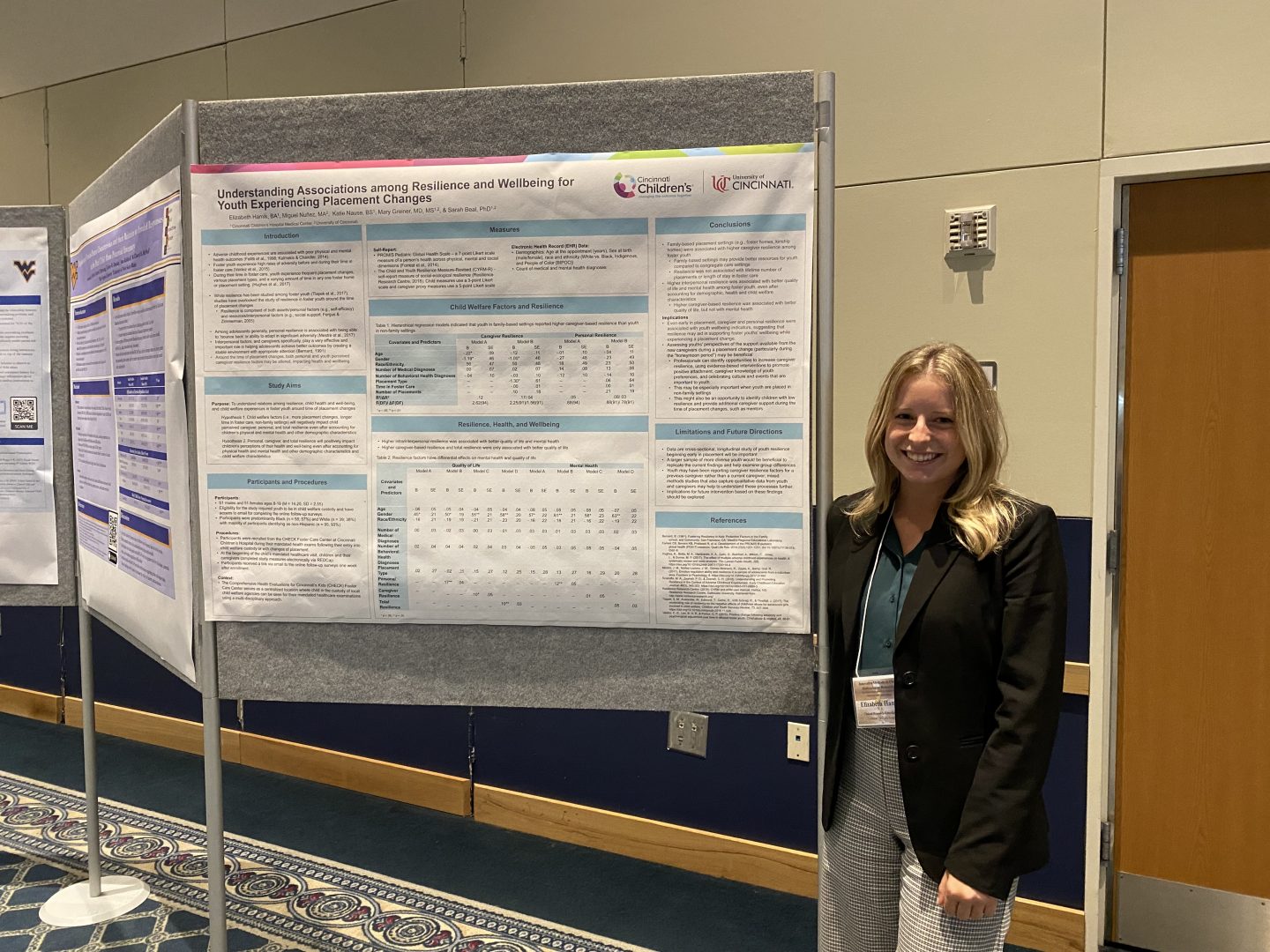 Elizabeth Hamik - Children in the foster care system experience frequent and different placement changes. Our team wanted to look at the role resilience plays in a foster youths physical and mental wellbeing at the time of a placement change. We surveyed youth at their placement change exam and found that child perceived personal and caregiver resilience was associated with better quality of life and interpersonal resilience was associated with better quality of life and better mental health.
---
Anna Smith - Given that child maltreatment and attachment relationships are both embedded within the broader neighborhood context, it is important to disentangle the differential impacts of maltreatment and neighborhood risk on insecure attachment. Despite the links between maltreatment and neighborhood risk factors, this study highlights the uniquely impactful role maltreatment plays in the formation of insecure caregiver-child attachment patterns, independent of neighborhood risk