Scientific synergy and innovation from Military Family and Child Welfare Contexts
---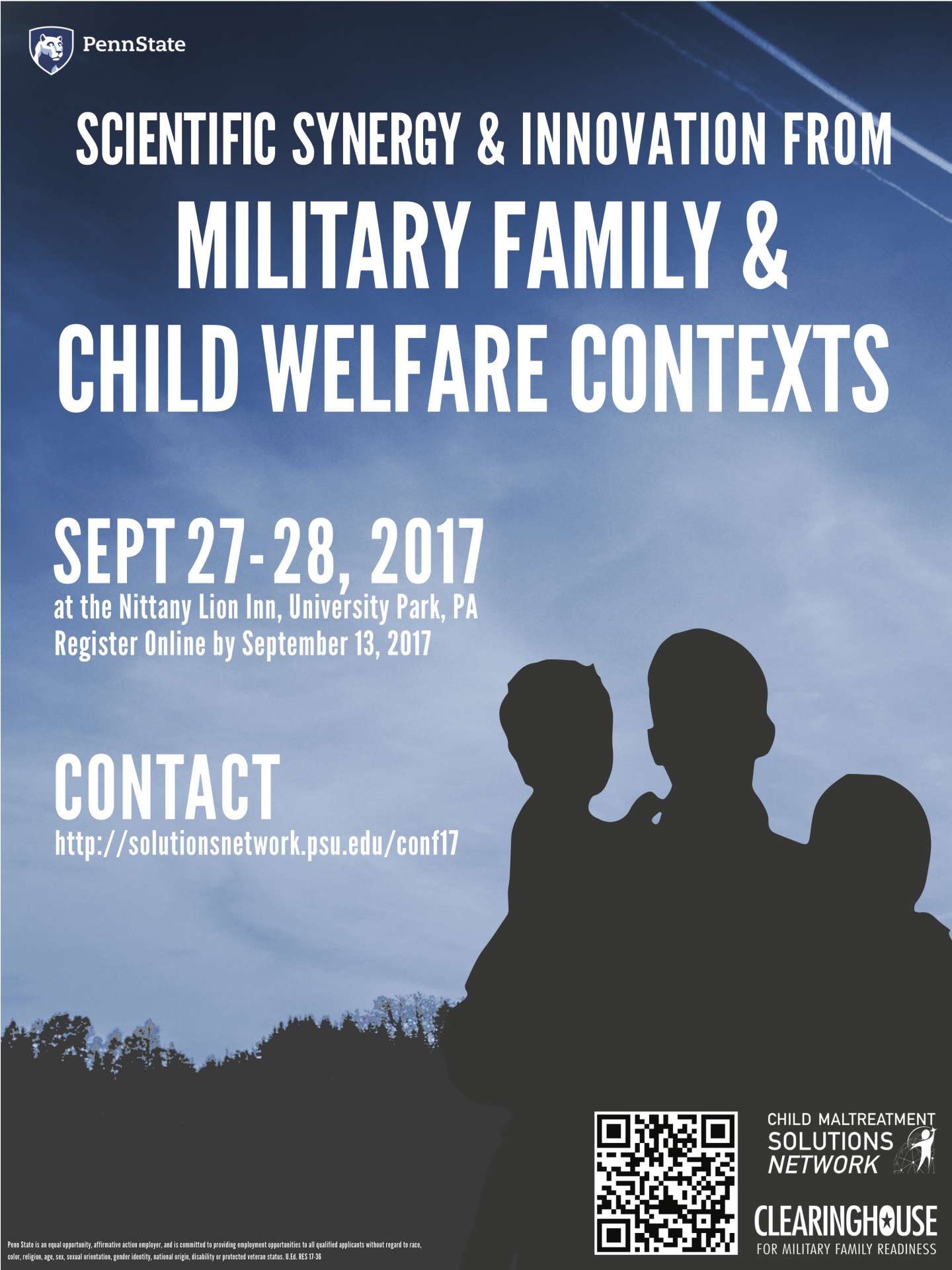 An often under-recognized aspect of the United State Military is its leadership efforts to enhance child and family well-being. Indeed, the military supports a large portfolio of programs and practices to enhance overall family health and resilience.  For instance, the military's child development centers have been widely regarded as some of the highest quality centers in the world. In addition, the military has a large system of family advocacy efforts, including family support, new parent education, resiliency and readiness, and sexual assault prevention. Within this framework, the military has been leading efforts to establish evidence-based risk assessments for family violence and establishing clear guidelines for adjudicating the severity of family violence that will match family needs while including the appropriate intervention
While the Military has been an innovator and incubator for change in how to decrease and address family violence, research in the fields of child maltreatment and child welfare have made tremendous, yet somewhat distinct, strides in terms of child abuse detection and prevention, trauma treatments, family advocacy, and the long-term psychosocial and physiologic consequences for victims. Bringing together often-siloed efforts and focusing on similar challenges through discrete lenses, holds promise for the rapid growth of scientific knowledge through integrated dynamic solutions.
Building on research and practice from the areas of child welfare and Military families, this conference will bring together researchers, policy analysts, and practice professionals from these fields in order to identify successful methods, programs, practices, and systems of care that can be generalized to promote family well-being broadly. The overarching purpose of the conference is to identify knowledge gaps, promote commonalities, and identify opportunities for collaboration and synergy that will fortify both sciences.
To foster collaboration and synergy, each session will include an integrative "translation" and "future-directions" component with particular focus on: (1) how this research can be understood in the context of serving and treating stress-exposed individuals; and (2) applicable strategies for prevention, mitigating injurious outcomes, and reversibility. With eclectic audience representation, this conference is a unique opportunity to encourage a dialogue between researchers, trainees and front-line practitioners—an essential process in illuminating the "next steps" in scientific inquiry and the evolution of scientific knowledge into real-world application and practice.
Conference Information
Cheri McConnell, Child Maltreatment Solutions Network 
Email: cln3@psu.edu 
Phone: 814-865-2193
Thank you to our Sponsors!
Department of Biobehavioral Health, PSU
Department of Human Development and Family Studies, PSU
Public Health Sciences
The Bennett Pierce Prevention Research Center
The Child Study Center
The Department of Educational Psychology, Counseling, and Special Education